Advertisement

EPANET
EPANET is a public domain hydraulic analysis package for water supply networks.
This page is hosting some EPANET-related resources.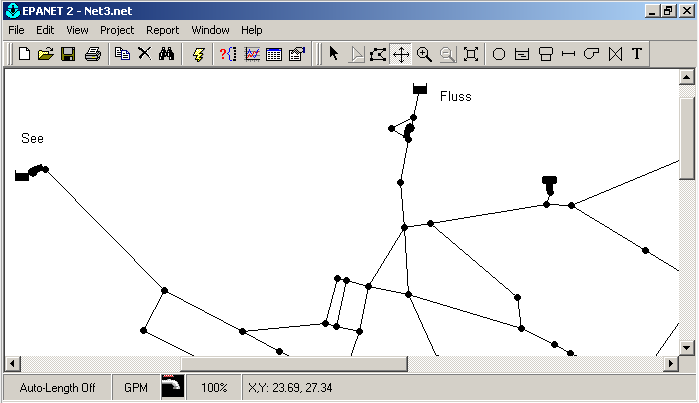 Download EPANET 2.00.12
EPANET for Mac OS X
If the app does not start because it's from an unidentified developer, please have a look at "The app is from an unidentified developer".
If the drive/path you're looking for is not directly accessible from EPANET (this could happen e.g. with network drives), try winecfg:
Right-click on the EPANET2.app
Choose "Show Package Contents"
Start Wineskin
Click on "Advanced"
Select "Tools"
Click "Config Utility (winecfg)"
Select the "Drives" tab
Support
Please contact me if you are interested in support for EPANET.
Further information
EPANET is developed and maintained by the United States Environmental Protection Agency and additional information is available on the EPANET website: www.epa.gov/nrmrl/wswrd/dw/epanet.html
EPANET in other languages
Besides English, EPANET is available in several other languages.
EPANET 3
Version 3 of EPANET is under development, but has not been released yet.
Advertisement